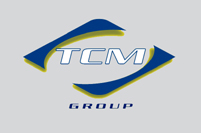 LOST YOUR ORIGIONAL SOFTWARE INSTALL DISCS? -NO PROBLEM! - PROVIDING YOUR HARD DRIVE IS STILL FUNCTIONING WE SHOULD BE ABLE TO MAKE A COPY!
LAITHES - BINDING MACHINES - BEAM SAWS - ALARM SYSTEMS - ETC.ETC.- WIN98 IS USED FOR MANY INDUSTRIAL APPLICATIONS.




SPECIALIST BUILT NEW WINDOWS 98 PC's FOR BUSINESS, IDEAL TO RUN OLD SOFTWARE FOR SPECIALIST APPLICATIONS OR LET US REBUILD YOUR EXISTING WIN98 PC OR TERMINAL! (Most Win95 software will run on 98).
WE CAN SUPPLY NEW WINDOWS 98 PC's OR WE CAN CLONE YOUR EXISTING SYSTEM AND PROGRAMS.
FULL SURVEY, PLANNING AND INSTALLATION, OR SUPPLY ONLY.
WORK CAN BE UNDERTAKEN ON YOUR SITE OR AT OUR PREMISES.
RING NOW FOR A CHAT OR TO DISCUSS TAKING ACTION PRIOR TO YOUR OLD MACHINE FAILING!
Call Stuart or Lee Now on : 01924 217444 or email: stu@roobarb.net.